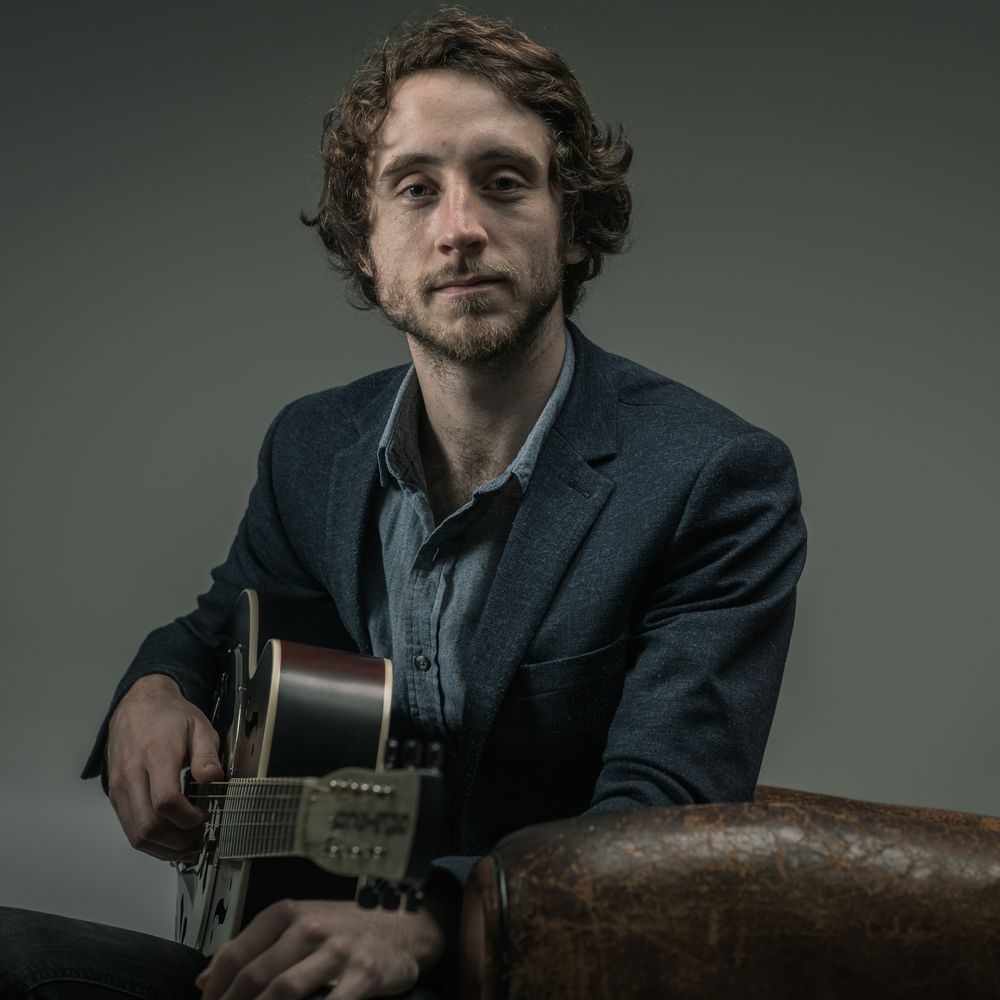 The small town of Devizes in rural Wiltshire, UK might not resonate as a place for many on the map of music, but for a young aspiring guitarist, the towns local blues/cellar bar, hosting some of the country's best regarded players on the touring circuit, offered a great education in the art of intimate and stripped back acoustic roots music.
From an age as young as 16, Joe left his weekend job waiting tables at a coffee shop to play covers of his favorite Jimi Hendrix, Stevie Ray Vaughan and B.B King songs at local bars. He went on to study music at the renowned Liverpool Institute for Performing Arts, having his degree presented to him by Sir Paul McCartney. It was there that his musical interest broadened to some of the great American songwriters such as Dylan, Petty, Taylor and Simon.
Here after, whilst touring through Europe as drummer for Australian band The Wishing Well, the opportunity to present music in his own form became apparent. Scribbled down stories of travel, love, loss and human sorrow gave the gateway to the first album 'Keep on Running' and the time came to find someone to record it with. Scrolling through the back covers of some of his favourite albums, it became apparent that many of them had been recorded in Nashville. One album in particular from Canadian songsmiths, 'The Deep Dark Woods', led Joe and brother Alex to embark on a trip from their small town in rural England to the capital in Tennessee, where they met up with award winning producer and musician Steve Dawson (Kelly Joe Phelps/John Hammond/Matt Anderson/Birds of Chicago).
The album, tracked over 10 days, recorded live in one room and with no headphones, brings an honesty and warmth to the recordings. Featuring guitar and vocals from Joe, it also sees a collaboration with brother Alex Edwards that dates back to days at the school assembly hall. It also features Jeremy Holmes on double bass/mandolin, Chris Gestrin on keys as well as Steve himself on a variety of traditional slide instruments from dobro to pedal steel. The album was then mixed in Nashville and Mastered in New Jersey with Grammy nominee Kim Rosen.
Since its release on the 22nd May 2020 through the self-penned label, Tiny Mountain Records, 'Keep on Running' has received extensive airtime across Europe and North America including national airplay on coveted shows such as Cerys Matthews blues show on BBC Radio 2 and Roots Freeway on RTE Radio 1. Whilst being labelled by the likes of Classic Rock Magazine as "an assured debut ****", the tonality has been described as "laid back roots-folk" by The Daily Express, drawing comparisons to the likes of J. J. Cale and Ry Cooder, aiming to please both guitar and songwriting fans alike.